• Chrystal Nwankwo • Body • VGS • wls
On August 30, 2017, I had the Vertical Gastric Sleeve done at the University Hospital in Augusta, Georgia. Getting to the hospital at 12, the first thing I did was check-in. I appeared to be calm and relaxed on the outside, but a nervous wreck on the inside. After waiting for 45 minutes, they finally called me back. Pre-OP The first thing the nurse did was take my vitals which consisted of the following; my weight, blood pressure, and pulse. My pulse was the only one that caused a little alarm. My nerves and anxiety caused the numbers to be...
---
• Chrystal Nwankwo • Body • VGS • wls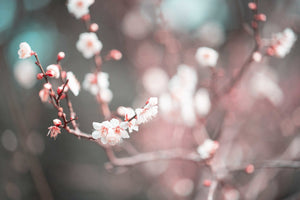 Three weeks ago, my doctor performed the Vertical Gastric Sleeve on me. My first couple of days were the hardest. The night I was released from the hospital, I struggled to sleep in my bed because I had so much pressure in my stomach. I slept on my couch for the first two weeks. The procedure didn't interrupt my day to day life too much. I was able to start driving two days after the surgery. I also was able to return to work a week after my surgery because I was never in much pain. Thankfully. Instead of pain,...
---
• Chrystal Nwankwo • Body • VGS • wls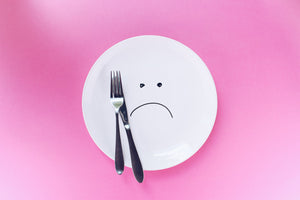 If your anything like me, you may have thought, "Once I get the vertical gastric sleeve done my cravings are going to go away." Yeah right think again. If you don't know… My favorite food is hot wings. It's the one food that I could eat everyday pre-surgery. Post- Surgery I still have random moments when I will get a STRONG craving for them. I could be doing something as simple as getting dressed for work or taking a shower, and hot wings will cross my mind. That's when I realized I had to make a choice. Am I going...
---
• Chrystal Nwankwo • Body • VGS • wls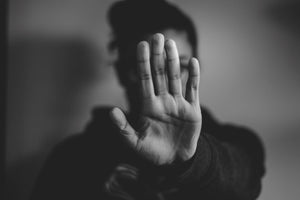 Getting used to this new stomach and finding out what's is/isn't going to bother me is going to be a journey. With that being said, I had my first embarrassing moment. I am just happy I was by myself if anyone was around I think I would have died. Since my surgery, I have had to sleep on my couch. No matter how I try and position myself in my bed I always have horrible gas pains It was the middle of the night, and I hadn't had anything to drink in a couple of hours, so of course, I...
---
• Chrystal Nwankwo • Body • VGS
I knew that I was going to lose weight, but I was not expecting to have so many changes happen to my body. From having a weird obsession with heat to a difference in my taste buds, the scale wasn't the only thing to. I use to DRED summer. My hatred for the summer was stronger than your average liberals hate for our current president. I was ALWAYS hot. It didn't take anything for me to start sweating. Just walking from my house to my car, I would instantly begin to sweating profusely. Sometimes I would be dripping in sweat,...